Posted by Michael McGinnis on 2nd May 2023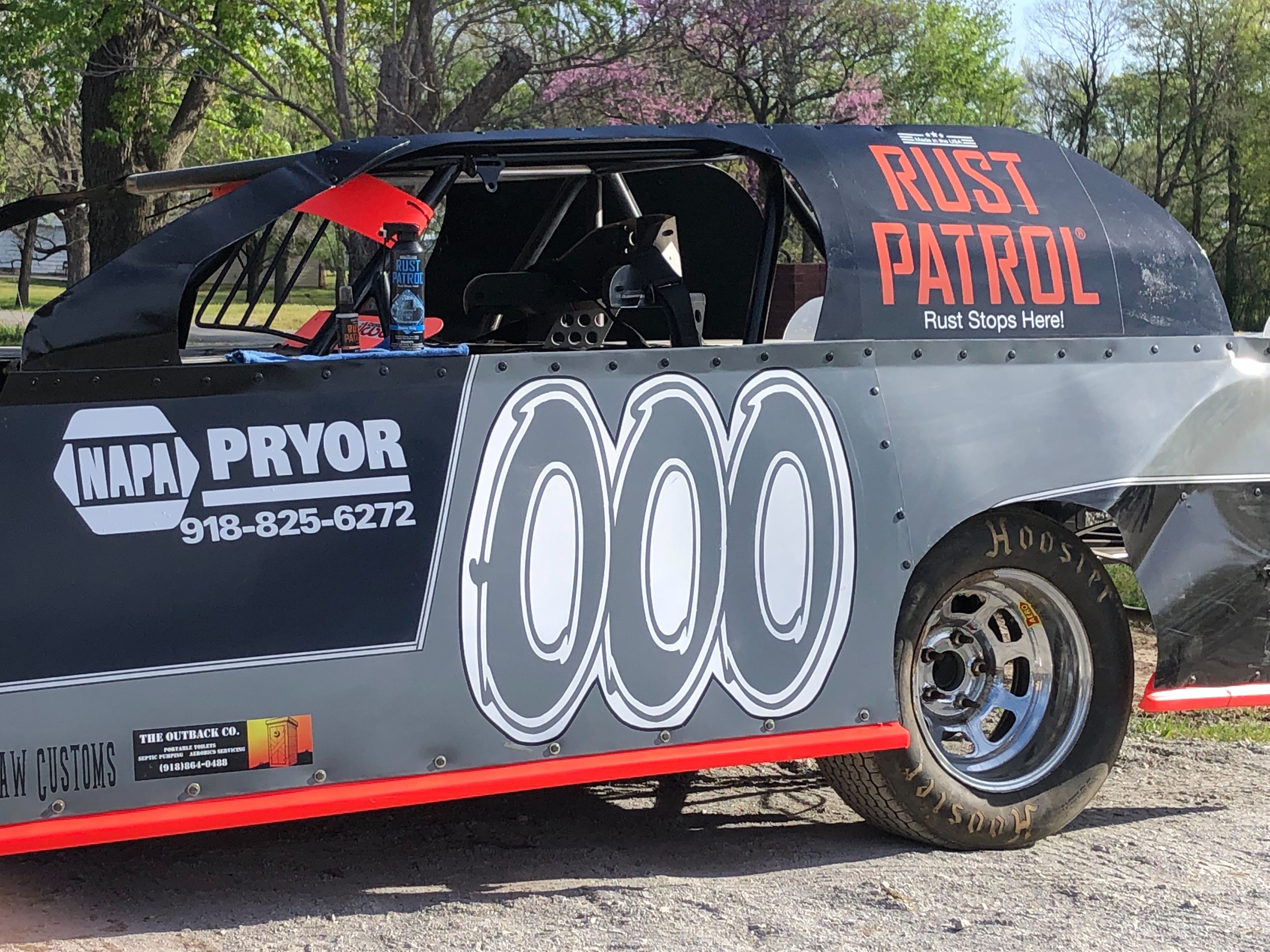 Rust Patrol is proud to be a sponsor for the Davin Blake #000 car in this season's USRA B-Modified/Limited Modified series, as well as some IMCA races!
Keep an eye out for him at Tulsa Speedway, Arrowhead Speedway, Creek County Speedway, Southern Oklahoma Speedway, and more! You might just see him on TV.
Best of luck this season, Davin! Race on!