Posted by Michael McGinnis on 18th Jun 2021
Jimmy's Locked Hi-Lift Jack
Background
Jimmy had found a Hi-Lift Jack that had been abandoned and sitting outside in the Texas wind and weather fifteen (15) years. Very badly rusted, but intact, he knew how useful this piece of equipment could be. The springs and bolts that allow the jack to lift and lower were completely corroded and rusted in place. After trying all of his tricks to loosen the stuck parts, Jimmy decided to lay the jack in the sun and apply the best penetrating oil he knew, then let it sit for a few hours. He then lightly tapped the metal to send vibrations through the stuck parts to allow the oil to penetrate more thoroughly. After repeating this process several times over the next few weeks, he still had no luck. Giving up, he tossed the jack on the scrap metal pile and left it to its fate.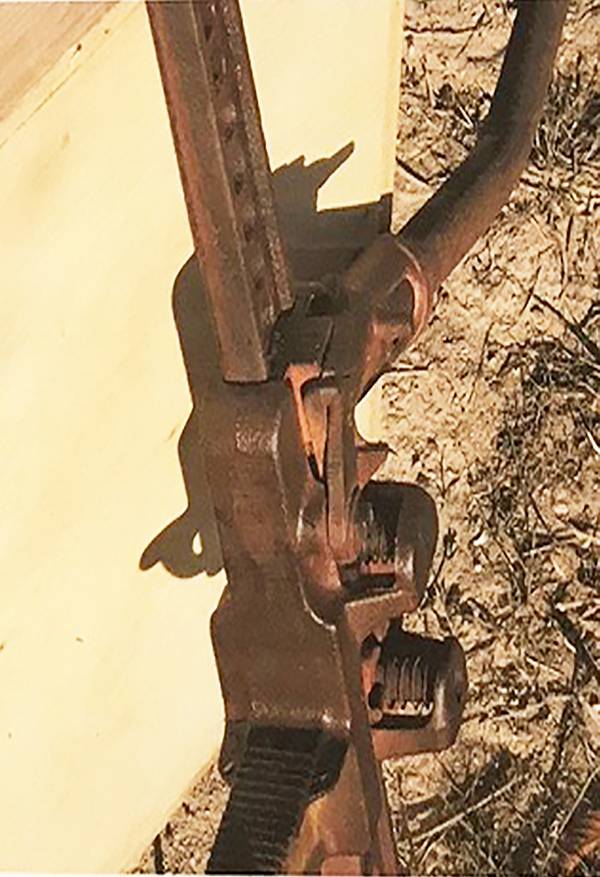 Goal
To resurrect an old and corroded, but very useful, Hi-Lift Jack.
The Results
Jimmy was introduced to Rust Patrol Multi-Purpose a year or so after sending the jack to the scrap pile. He thought the jack might be a good test to see if Rust Patrol was everything we said it was. He again laid it out in the sun and sprayed it with Multi-Purpose. After tapping and spraying, the parts were free in two days. And not only that, the lift also worked almost like new. Case in point, Jimmy used the jack to pull a steel post out of the ground that was buried over a foot deep and had been there for 20 years. Just to point out, all of this was after an additional year out in the elements.
We thank Jimmy for sending his report! If you have a story of your own, please send it along! We love hear about all the uses for Rust Patrol!